Tree & Shrub Care Services in Bondurant, Altoona, Ankeny & Nearby Areas in Iowa
We offer tree and shrub fertilization treatments and insect and disease control treatments.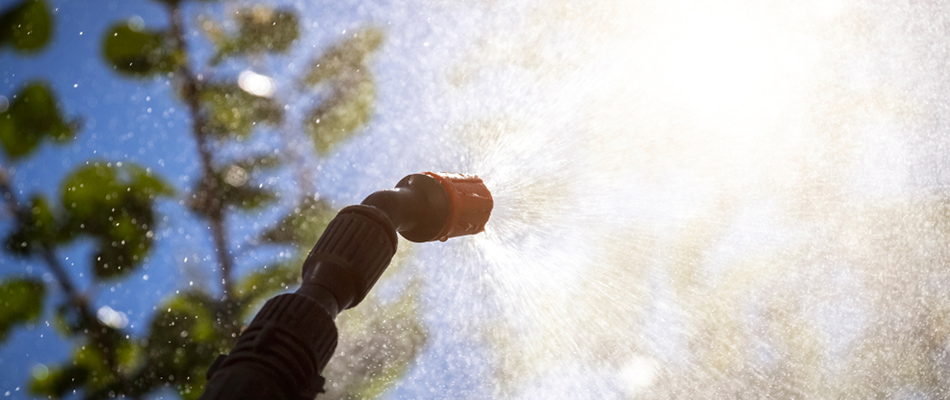 Your plants are focal points that add natural beauty and contrast to your property, so keeping them healthy and well-maintained is essential. Fortunately, that's where we come in! We'll give your plants the TLC they deserve with our tree and shrub care services, which we offer to residential, commercial, and HOA properties in Bondurant, Altoona, Ankeny, IA, and other surrounding areas. Similar to your lawn, your plants need nutrients throughout the year to stay healthy, and we offer fertilization treatments to do just that. But wait, there's more - we can also control plant insects and diseases with our respective treatments. You can trust that we'll take special care of your trees and shrubs so they can thrive all year.
Tree & Shrub Fertilization

Fertilization is key to pristine health, as it's rich in all the nutrients your plants need - including nitrogen, phosphorus, and potassium. These nutrients contribute to their vibrant green foliage, strong root systems, and resilience against stressors. So, we'll apply our tree and shrub fertilization treatments four times throughout the year to provide a consistent supply. What's more, we offer various methods of administering them:

Liquid fertilization via deep root injection: We will administer our liquid fertilization treatment by injecting it at the base of your trees and shrubs to deliver it directly to their roots.
Granular or liquid fertilization around the drip lines: We'll apply a granular or liquid fertilization treatment around the drip line of your plants so that it can absorb into the soil and reach the roots underneath.

Tree & Shrub Disease Control

Plant diseases spell trouble for your trees and shrubs; not only do they inhibit their health, but eventually, they can also spread and kill the entire plant. Because of this, it's crucial to tackle plant diseases as soon as possible. Our team at Frontline Lawn & Landscapes has extensive training in identifying and diagnosing which disease is attacking your plants, and we'll apply our curative tree and shrub disease control treatments to stop it in its tracks.

Signs that your trees and shrubs may have fallen victim to a plant disease include leaf spots and stunted or unusual stem growth.

Tree & Shrub Insect Control

An insect infestation on your trees and shrubs is the last thing you want to deal with, especially since they'll eat straight through their foliage and harm their health. If you notice that they're turning brown and sickly, holes and spots on the foliage, or cracked and flaking bark, you likely have an insect infestation on your hands. Fortunately, we offer curative tree and shrub insect control treatments to eradicate the infestation. That way, your plants can get back on the road to recovery and good health.

Some common plant insects we treat are bagworms, emerald ash borers, and Japanese beetles.
---
Sign up for our tree and shrub care services to keep your plants healthy and beautiful year after year!
At Frontline Lawn & Landscapes, we're here to satisfy all your tree and shrub care needs, from fertilization to disease and insect control treatments. Whatever you need, we'll keep your plants healthy and beautiful year after year!
We offer our tree and shrub care services to homeowners, business owners, and HOA property owners in and around Bondurant, IA, including Altoona and Ankeny. Call us at (515) 967-7400 to sign up today!