Showing 1-2 of 2 articles.
Published on Monday, April 24, 2023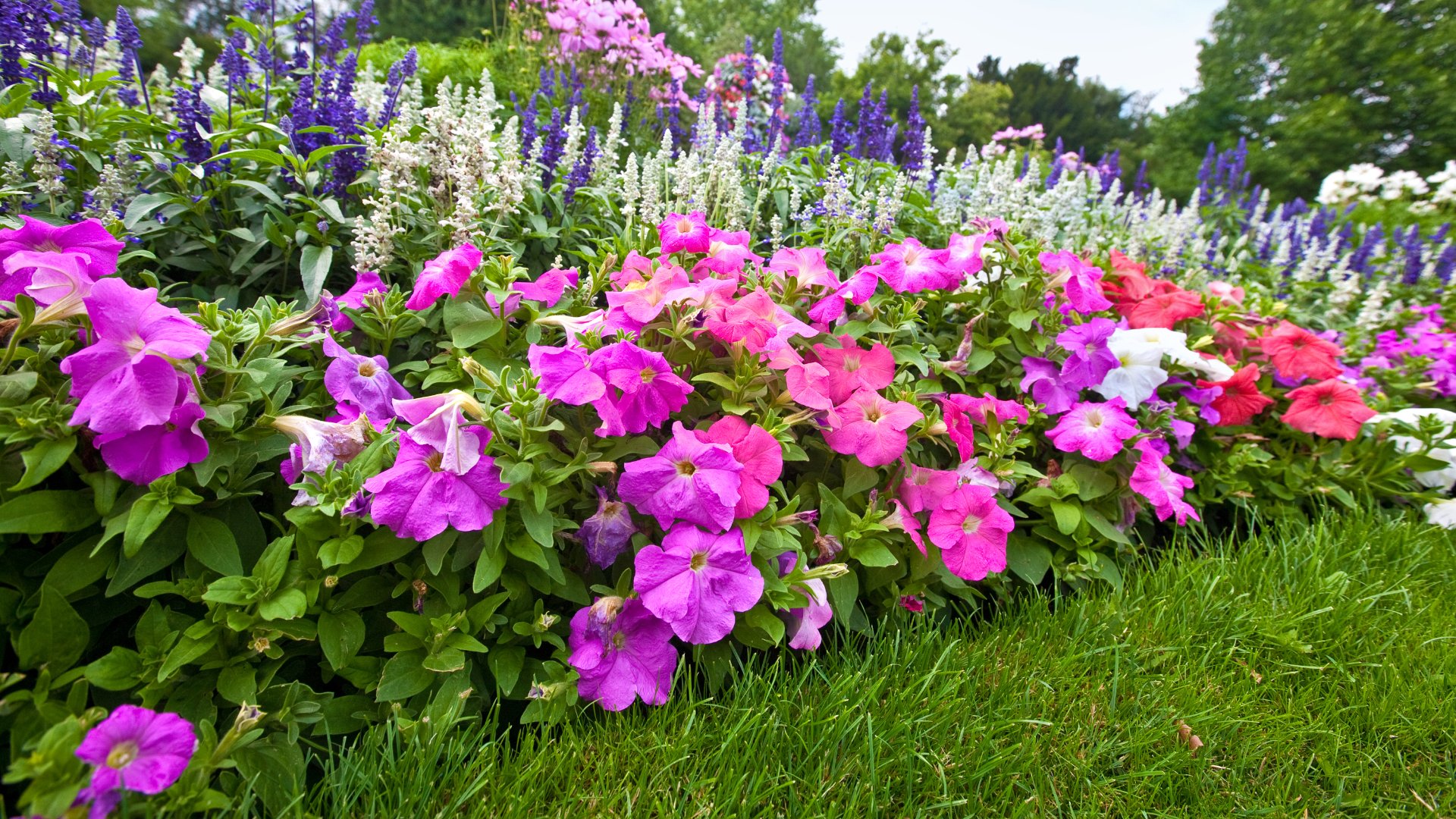 Adding plants to your landscape beds is a great way to refresh their appearance and give your yard some much-needed color. However, choosing which plants to add is not as simple as it sounds. There...
---
Published on Tuesday, December 20, 2022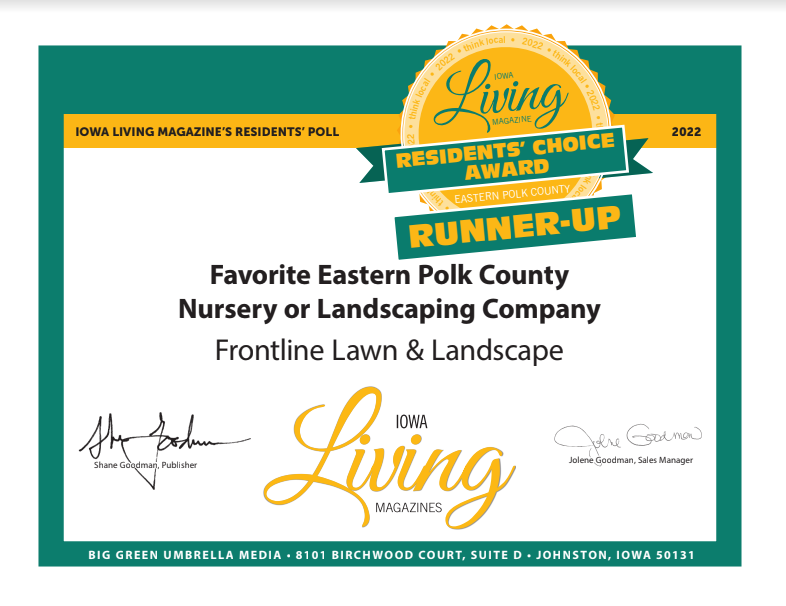 At Frontline Lawn & Landscapes, we have recently been voted as one of the best landscaping companies according to the Residents' Choice Awards poll that was conducted by Iowa Living Magazine. We are honored that...
---